Assisting project leaders
Published on
For 4 years, Valuans has been a partner of Wenumérique, the association that helps job seekers to imagine and build entrepreneurial projects. This program is supported by the Caisse des Retraites, Pôle Emploi and territories such as Orléans Métropole.
We bring our expertise to Wenumérique to design workshops and programs and we accompany groups in the definition of their projects, we help in the transposition of ideas or intuitions into projects.
Build to learn
We are inspired by the methods of the startups we support and by our experience of innovation or transformation projects for large groups. Our objective is to introduce new project management practices, to showcase the techniques of intrapreneurship and Lean Startup.
We have devised a path of discovery and learning to enable everyone to gradually move from the position of the employee to that of the entrepreneur. This path is also an opportunity to enrich one's experience of working in a real business creation situation.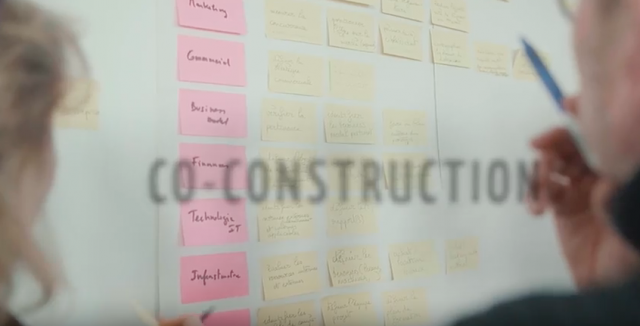 Practical Business cases imagined to help discover entrepreneurship
A Wenumérique workshop is always three times:
the discovery of a new methodoloy

the practicle application on the group project and

a close assistance to help and guide the first steps to be taken.
In our "Business Game" workshop, the objective is to organize the actions that will have to be carried out to complete a project. This is one of the first steps of every entrepreneurial project.
For more than eighteen months, more than thirty teams have each designed and evaluated three projects and built the operational version of one of them.
This program of discovery of the tracks that will allow you to build your entrepreneurial project is also open in individual mode, tell us about your project, we can build you a personalized training course.
Share it