To have a good idea
Published on
We have entered the age of ideas.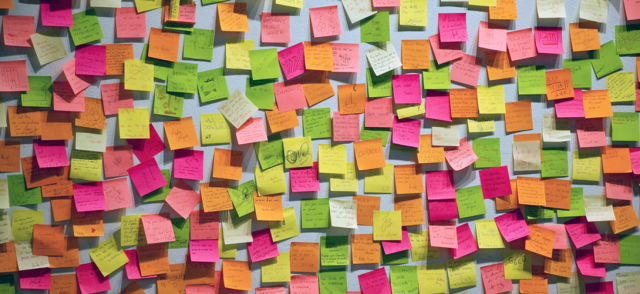 Assuming that in order to get a " good idea " , we need to increase the number of workshops, creativity meetings, workshops, hackathons, intra-incubators, etc... hackathons, the incubateurs internes, externes etc.
We are in the era of the industrial production of ideas
Si nous regardons ce sujet sous l'angle industriel, et que nous imaginons que l'idée serait un minerai nécessaire à la production industrielle,  nous constatons que l'extraction d'idées n'a jamais été aussi simple. Les réseaux sociaux et l'automatisation d'outils logiciels permettent de voir apparaître des dominantes dans les attentes des consommateurs alors qu'ils sont simplement en train de converser entre eux.
But the process remains linear
The mass of extracted ideas is then calibrated, channelled, it goes through the hierarchy's rolling mill, the compliance control of the support, finance, legal, technical, etc. departments. The organization adds a layer of conformism and the new idea is ready to conquer the hearts of customers...in strict continuity with previous innovations.
Risks ? Loss of value
Les idées pourraient ne plus avoir de valeur, une idée deviendrait une « commodité ». Les entreprises et les organisations produisent des idées en multipliant les différentes formes d'événements du hackathon d'un week-end à la stratégie d'open innovation, mêlant partenaires, enseignements, institutions. La conséquence directe, c'est que la production d'idées « en masse » se fait souvent sans priorisation : la bonne idée initiale devient une variante dont on ne sait à priori pas déceler le potentiel.
Another approach is possible 
La logique est qu'une idée, c'est fragile, qu'il faut s'en occuper, la surveiller et que la meilleur manière de le faire, c'est de créer une structure externe, autonome qui va appréhender le marché, comme le ferait une start-up.
Ce qui compte, c'est l'organisation que l'on met en place, la manière dont s'organise la mobilisation constante des équipes et du dirigeant pour créer l'entreprise et le chiffre d'affaires de demain, tout en adaptant jour après jour celle qui existe et qui crée le chiffre d'affaires d'aujourd'hui.
Design Sprint helps to test 
Implementation is always the delicate moment when desires and ideas meet the reality of tools, habits, beliefs and all forms of constraints. By organizing a Design Sprint, nous emmenons une petite équipe de 5 à 10 personnes dans une approche de operational thinking to create a new solution to a problem identified upstream.
L'objectif est d'avancer suffisamment dans la solution design and how it will be carried out so that the company, its managers, customers and partners have a concrete view of what could happen and the benefits that everyone could derive from it.
Un Design Sprint, c'est 4 jours, mais la méthode peut aussi fonctionner sur une journée. Forcément, on va moins loin, mais ce qui compte c'est de discover new leads by taking a creative and innovative stance.
Share it