Lean Startup Mentoring – München
Published on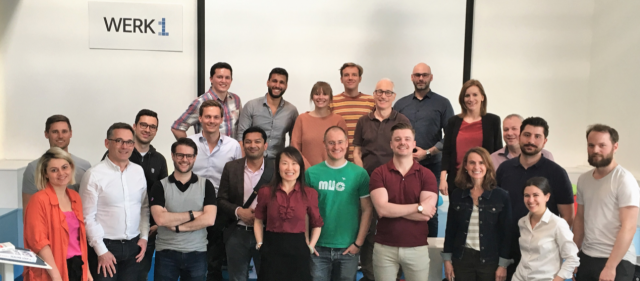 3-day seminar with Ash Maurya
Une équipe venue de toute l'Europe (et même plus loin encore) pour travailler les fondamentaux du Lean Startup avec l'une des références sur la méthode.
"Life is too short to create a product that nobody wants."
Lean Startup means thinking first of all about the customer and above all about the problems he encounters in order to build the first version full of promise: the Minimum Vital Product, through exchanges, interviews and prototypes.
Explore
Avant de poser les premières questions, les pistes qui permettent de comprendre les vrais problèmes sous jacents commencent par l'observation, l'écoute … le Lean Startup rencontre le Design Thinking.
« Créer une offre, pas un produit »
Le premier conseil que nous donnons aux porteurs de projets et aux entrepreneurs, ce n'est pas d'imaginer un nouveau produit, mais de chercher un nouvel usage. Ne concevez pas un produit, inventez une nouvelle solution.
Share it